"Our 15th Annual" !!!
Green Bank Star Quest
Optical "Star Party" & Conference
July 11th - July 14, 2018
Star Quest is a Production of the

Central Appalachian Astronomy Club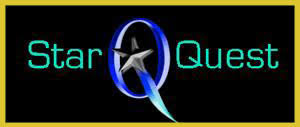 Our Event is held at the Green Bank Observatory, which is located on a high plateau in the beautiful Appalachian Mountains of West Virginia. We have amazing dark skies, first rate facilities, and as a bonus, you get the opportunity to learn about radio astronomy, from the GBO staff.